Service Department at Mike Castrucci Auto
At Mike Castrucci Auto group we offer auto repair in Cincinnati, OH to the local area and surrounding communities. With three locations to choose from it's easy to find one of our professionally trained service technicians to help you get your car or truck back on the road at an affordable price. At Mike Castrucci Auto we know how inconvenient it can be when your car is not working properly and that's why we are committed to repairing your vehicle as quickly as possible and with the quality that you deserve.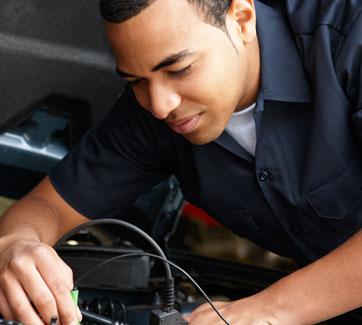 Auto Repair and Services at Mike Castrucci Auto Group
A large variety of car services and auto maintenance are available at our three service departments in Cincinnati, OH. Bring your car in for routine auto repair, service updates, factory recalls, warranty service, engine repair, transmission service, new brakes and oil changes in Cincinnati, OH. No matter what your vehicle needs, our highly trained service technicians will get you back on the road as quickly as possible. Whether you are stopping in for routine car maintenance or serious engine repairs our professional staff is always ready to help you with all of your auto repair needs. Please contact Mike Castrucci Auto Group to make an appointment the next time you need auto repair in Cincinnati, OH.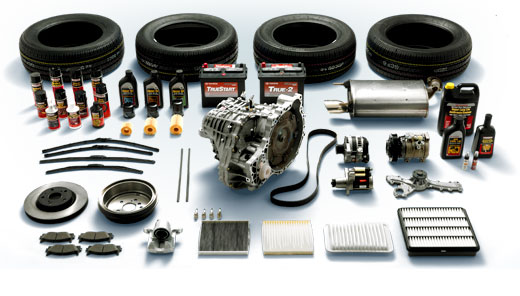 Licensed Auto Parts in Cincinnati, OH
Mike Castrucci Auto Group is committed to providing consumers with genuine auto parts in Cincinnati, OH. Our service department uses and sells genuine auto parts from Ford and Chevrolet so you can be sure that you are getting the right auto parts for your vehicle. We know how frustrating it can be to wait for an auto part to get your car fixed and that's why Mike Castrucci Auto carries one of the most complete inventories of auto parts in Cincinnati, OH.